706 Na Form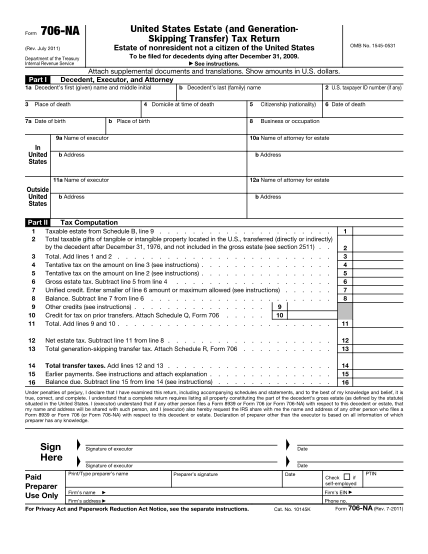 2012 706-NA form
Form 706-NA (Rev. July 2011) Department of the Treasury Internal Revenue Service Estate of...
FILL NOW
2012 706-NA form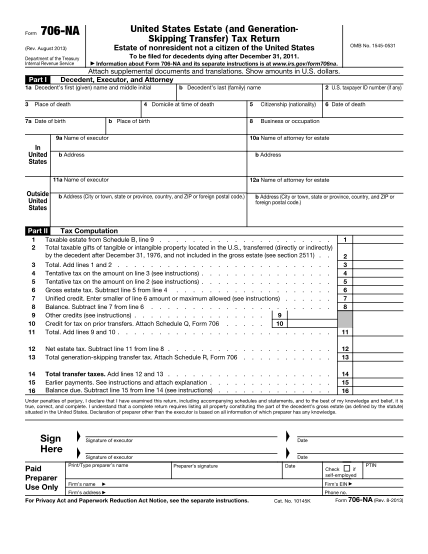 2013 706-NA form
Information about Form 706-NA and its separate instructions is at www.irs.gov/form706na. Attach...
FILL NOW
2013 706-NA form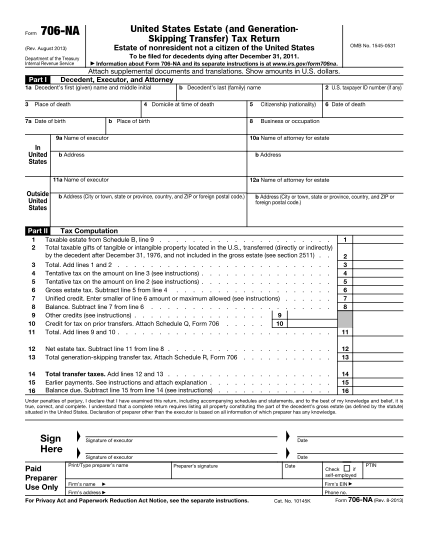 2019 706-NA form
Go to www.irs.gov/Form706NA for instructions and the latest information. Rev. June 2019...
FILL NOW
2019 706-NA form